Learn to Live Small was born from rethinking the busy existence we find ourselves in – craving for something a bit more mindful where we focus on what truly matters.
I research EVERYTHING, so this blog is intended to be a space to share what I learn for others on a similar journey. Decluttering, financial peace, gardening, tiny houses, and connecting with people – inside & outside of our homes!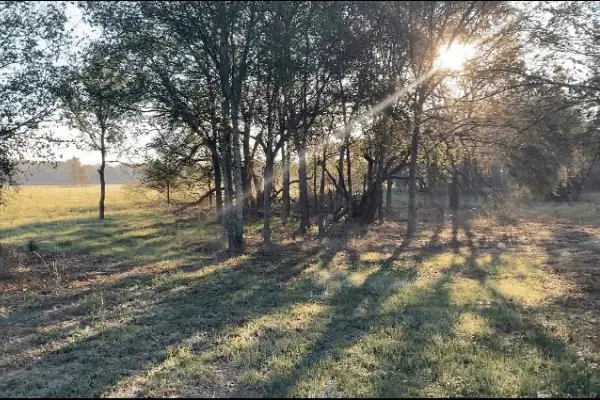 We bought 5 acres outside of Houston. It's 80% cleared with a small pond, so it is a fairly blank slate. Our plan to move there involves letting a kiddo graduate high school with the kids he's grown up with, so it's a bit of a longer term plan. That said, we'll jump in a heartbeat if an opportunity comes up for it to work out that way.
In the meantime, we're gardening, sprucing up our current McMansion, paying off debt, adding to our savings, and learning about permaculture for thoughtful development of the property along with tinkering at the property as we learn. The first stage of development is getting utilities installed, a bit of land work, and a shed to house conversion. The longer term plan will include a small home, outbuildings, food forest, small animals like chickens and rabbits, and one heck of a garden. Who knows…maybe we'll get into beekeeping. The point is – we have choices, and we're excited to escape the HOA for a bit more freedom to spread our wings!
If you prefer videos, I have a YouTube channel that compliment the blog, as well.
Please reach out if I can serve you!
Renee@coffeebreakdata.com
About Renee
I'm currently in the Houston area with my husband, Rich, a teen we're working on raising into a good human-being, a young adult, and a Shiba Inu named Yoshi. There is also a bonus kiddo that has transitioned into adulthood. It's crazy how fast that really happens!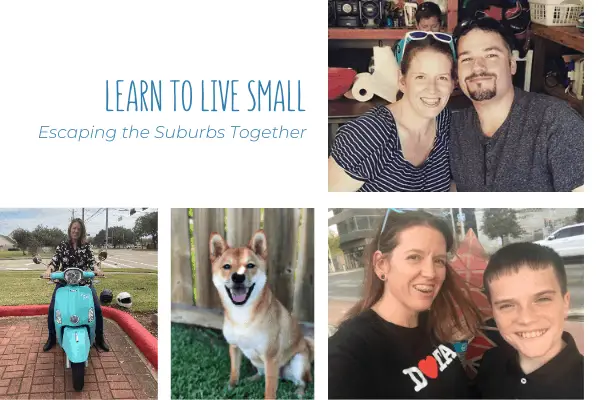 I'm a data scientist by day. I am all about turning numbers into stories, so it's a good fit! I have a scooter blog for fun because it's another passion where I share info to help others embrace 2 wheel, economical freedom. Other passions I've done for years – veggie gardening and DIY home projects – has become something bigger. This blog encompasses that journey as we embrace less for more life. Tiny house-homestead-sustainable living-breaking consumerist habits and everything in between is important to me.
I'm so glad you stopped by, and I can't wait to hear about your journey!