It feels like the tiny house conversation is here to stay – and for good reason! They are tiny meaning that they can use up less energy, as well as be easier and quicker to clean. If you find yourself in the tiny house market, the most basic question to get rolling is: is it cheaper to buy or build a tiny house? 
Building a tiny house yourself is the cheaper option. The average cost of a new home is $114 per square foot which aligns with the median price of a tiny house (400 sf) at $45,000. Approximately 55% of that cost is labor, fees, and builder profit with just materials coming in around $20,000.
However, there is a lot of nuance to those figures. I've heard of tiny houses running up to $400 per square foot with a lot of customization and higher end materials, but you've also likely heard of the guy that made it happen for under $10,000.
There are a few ways to own a tiny house & dive into the tiny house movement yourself!
Buy a pre-made tiny home
Have one built on site with a construction pro
Build your own
Buying a Pre-Made Tiny House
When it comes to buying a pre-made or having one built for you, there can be a lot of benefits to it. 
Getting a high-quality tiny house that you do not have to build yourself
Reputable builders add a warranty to their work. Therefore, when your tiny pre-made house is dropped off and something is missing, not installed correctly, or something in your tiny home breaks way too quickly, the warranty has your back, focusing the builder to fix it often with charge
It is faster to get a pre-made tiny house than to build one by yourself from scratch. This means that you can move into it a lot sooner so that you can start living your lower cost and environmental lifestyle.  
Buying a pre-built tiny house can also have a few downsides to it, as does anything on the market. The first is that it is more costly simply from the of having one built whether on site or not.
It is even more expensive if you need to do something more custom than the plans call for. 
Builders usually have a pre-made blueprint of what they can do so that they can order the supplies in bulk to save you and them some money. As well as to create an effective workflow to bring about a high-quality product in a decent amount of time. Therefore, if you want to change something, it will cost you extra.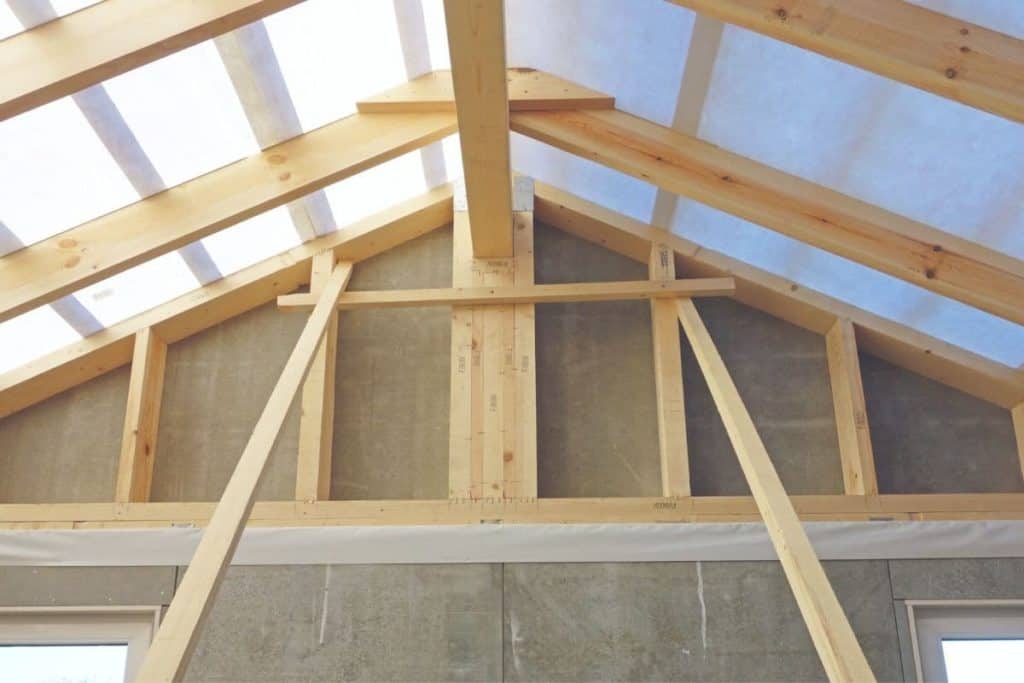 Another big issue with getting a pre-made home is that the company could under-deliver if even at all. Therefore, if you are looking for a pre-made house you must do a lot of research into the company that you will buy the house from. Or that will build it for you. 
It is also strongly suggested that you visit the pre-made house before you buy it. Looking at photos is not enough (source). If you find the right company and have done your research then getting a pre-made tiny home would be the way to go if you are in a hurry or do not like that idea of building one yourself.  
These houses are often state-of-the-environmental-art meaning that they can account for living off the grid if that is what you want.  
Plus, a pre-made house means that a designer worth their weight in salt knows and has the experience in using the limited space well. So that you do not feel claustrophobic but can still store, or hide, all that you need in the home. 
Some of the options in the built-for-you options can be shed to house conversions. Like this company out of Giddings, Texas orders Derksen sheds, but then they focus on interior build-outs. If you ever find yourself up in the area, you'll definitely want to check them out!
The Potential Cost of a Pre-Built Tiny Home
The cost of a pre-made house, much like that of a standard house, all depends on the size, and luxury of the tiny home. According to Remodeling Calculator, it is estimated that a pre-made tiny house can go from $45,000 to $70,000.
Recall that $45k is the median of the tiny house size range, but that is the base for having a pre-built option done for you.
However, houses that are on wheels, for easy traveling, could be more costly.
High-end luxury tiny homes can fetch over $150,000 depending on what appliances, and features they offer as well as based on their size. 
Building Your Own Tiny House
If you are handy with building and have the time to DIY then building your new tiny house could be the way to go. It's the cheapest option, but it is not cheap from a time perspective! That said, the minimal square feet of a tiny house makes this a lot more feasible!
There are many benefits of building your own tiny home outside of taking your time. For one, you can control your budget and can reduce it by doing the labor yourself.  
Furthermore, you would be gathering useful skills for future projects as well as strengthening your house-building toolbelt.  
There is also a ton of satisfaction that comes from creating your own home from start to end with your own wit, skills, and hands. Plus, you can also change things as you go along since it is your design.
A lot of the savings here is money on labor cost. You're trading time for money. I spoke to a couple of local contractors that will build a tiny home, and they said you can essentially use a ballpark 50-60% beyond material costs.
This is inline with the NAHB that found an average of 61% nationally.
You'll also have more flexibility to use alternative building materials such as recycled (aka upcycled) to be more sustainable. More on what makes a tiny house sustainable can be found here, but keeping items out of a landfill and using recycled materials is a win-win!
However, there is always a flip side to a large construction experience right?
Keeping yourself motivated through the whole process is not an easy task, certainly as the months go by
Time. While you do have all the time you want, it can cut into your free time after work. On some days you may not be keen to and this can delay your finish date
If you are a first-time DIY house builder then you would have to learn how to properly use the tools. Plus, there can be some trial and error in the process. Furthermore, you would also have to purchase the right tools 
While it is your design, you would have to make sure that you made enough storage, as well as used your limited space well. Including accounting for all the features that go with a house
Finding the space to build your tiny house. You may have to also figure out how to move it if it is not in your desired location  
Permits. Regulations. Whether cumbersome or overkill or reasonable, they still need to be handled.
The cost of building a tiny house depends on the materials you use as well as the size of it. The average cost of building materials for a tiny home is approximately $20,000.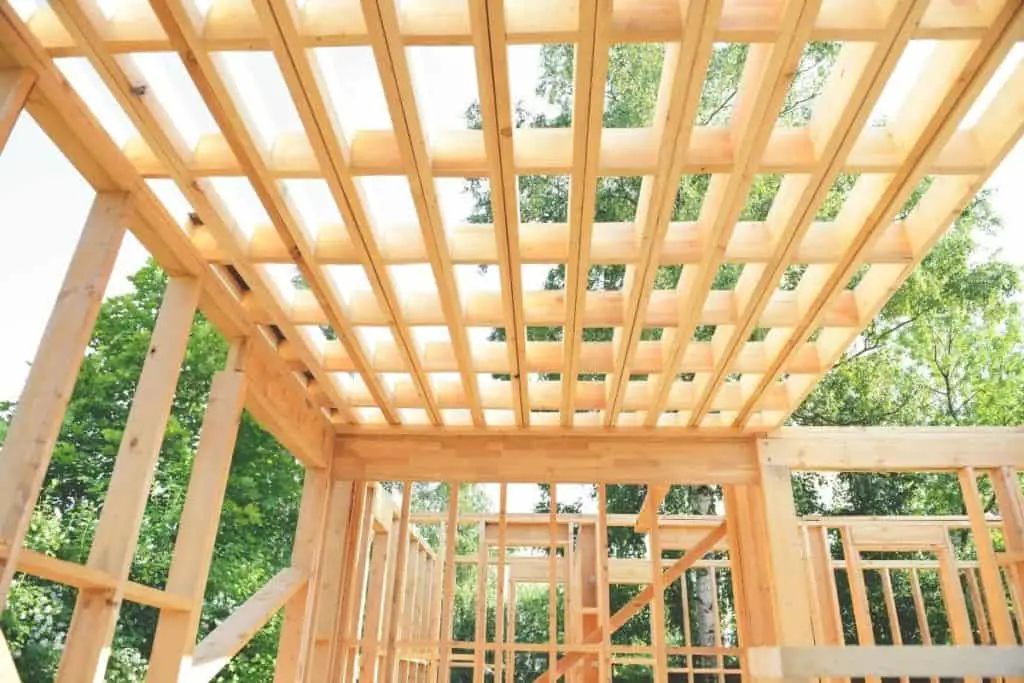 DIY with Instructions (semi-built by you!)
There is another option when it comes to a DIY tiny house and that is to buy tiny house kits. This means that you would not have to start from scratch. A kit is when the house comes with the materials as well as instructions of what you have to do.  
They can come in many different shapes and are made out of all sorts of materials. The cost of such kits tends to be between  in the $2,000 to $35,000 price range depending on the size of the house, as well as,  what it will be made out of. 
Plus, some companies may even sell pre-made frames as part of their kits.  
These would be great for people who want a jump step in making their tiny house while still trying to buy at an affordable price point.
Some Unforeseen Costs
When it comes to building there are always some costs that pop up unexpectedly. We will mention the important ones such as zoning laws. These are state to state-based, and they can influence how your tiny home is built; and where you can place it. 
For example, it is usually illegal to just place your new tiny home in a family or friend's. Things like the septic, water, and electricity were designed for ONLY the structures on the property BEFORE you plopped your tiny house there!  
Read here for reasons you shouldn't live in a tiny home!
Speaking of…. A house is so much more than just the structure. Utilities such as electricity and plumbing need to be considered. This can depend on if you are going off-grid or not. If it is the latter then you have to make sure that you have the right equipment to do so, such as solar panels, or a septic system. 
No matter what you do, it costs money to get it up and running!
Home insurance is also something that you should look into. You don't want a disaster to leave you homeless!
While not an upfront cost, tiny houses can be difficult to sell and don't necessarily rise in value like a traditional home.
They can even decrease in value depending on how personalized they are or flexible for people in the market in the area you live in. And, it is a niche market meaning that it can be more difficult to sell compared to regular houses (source).  
Another thing that you should be aware of is that you may have to buy new furniture and applications to fit into your new little home. And storage space is also important since you will have limited space by the sheer minimal square footage.
Check all the hidden places that you can use for storage.  Under beds, vertical cabinets and shelving – get creative!
If you are building then you must plan where your storage will be. As well as still making it convenient to get to. Storage includes closets, pantry, where to place your spare towels, etc. 
Final Nail
The choice to go pre-made or building your own tiny house is all up to you, and how much time you have. Both styles have a lot of benefits and downsides. You can hire someone to build your dream tiny home. 
If you need to think through legal places you can actually have a tiny home, read more here.
However, do proper research before hiring. When you do find someone, make it clear what you want. As well as keep the communication lines open so that you know if something goes wrong, etc.  
Also make sure that a hired builder can fit into your budget, along with the materials that you would have to buy.  
Either way, owning and living in a tiny house can be an adventure where you can learn how to help the environment while living in a small space. Plus, it is quicker to clean since it is a tiny home.  Therefore, happy building or buying your new tiny home. 
Resources
The cost information for home building comes from the following resource:
Ford, C. (2020, February 3). COST OF CONSTRUCTING A HOME. NAHB. https://www.nahbclassic.org/generic.aspx?sectionID=734&genericContentID=271883&channelID=311.